Middleton, WI 2 Bedroom Cat Friendly Short-term / Furnished Apartments
Welcome to Middleton!
Middleton offers a wide range of apartment homes to fit your lifestyle. With an outstanding quality of life, the "Good Neighbor City" is a dynamic hub of commercial activity, recreation, dining/night life and environmental treasures on the western edge of Madison.

Located on the shores of Lake Mendota, Middleton is also close to the rolling hills and farmlands of rural Wisconsin. Within minutes, you can be in Madison or driving Wisconsin's country roads.

From 2005-2013, Middleton was honored by Money Magazine and CNN as one of the top ten small city places to live in the U.S. (under 50,000 population), including "America's Best Place to Live" (2007).

There is a good selection of Middleton WI apartment homes to choose from. You'll enjoy this wonderful community!
Interactive Search
More About Middleton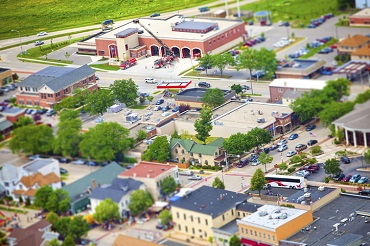 Middleton, WI is known as The Good Neighbor City. This vibrant community is a suburb of Madison situated on the west side in Dane County. Middleton is home to many outstanding places to live, work, eat, and play having both small town charm and big city amenities.
Drinks & Dining
Middleton has everything to satisfy your tastebuds from classic American fare to rich, culturally diverse cuisines. With over 80 restaurants and bars, there is always something new to try and favorites to keep going back for more. Some popular favorites include 1847 at the Stamm House, Amber Indian Cuisine, and Ancho and Agave to name a few. Take a culinary journey with Cajun, Chinese, Indian, Italian, Japanese, Korean, Mediterranean, and Mexican foods. If you're interested in drinks before dinner, after, or both then you're in luck. Check for special events and drink wine on tap at Grape Water or head over to Capital Brewery for a tour and some of the best craft beer offered in Wisconsin. Drop by with friends and check out the live music and events while enjoying one of the year-round staples like Supper Club or some of the many sensational seasonal selections. Become a local or hang out with them at the classic watering holes such as Club Tavern or The Village Green.
Nightlife
Students and community members can enjoy the numerous after school and weekend events hosted by the Performing Arts Center. The venue is host to magnificent student productions, Middleton Players Theatre, and the Middleton Community Orchestra which are sure to entertain and amaze. Every third Thursday of the month is known as Good Neighbor Nights where people can shop, taste, and explore all that businesses in downtown Middleton have to offer. Bar crawls and wine walks happen all the time and marvelous movie theatres with the latest and greatest on the big screen are nearby as well. Head over to The Middleton Sport Bowl for the game and bowl while you watch the game on the giant 24 foot TV.
Explore Downtown
No matter your age or interests, Middleton provides fun things to do all year round. Learn about the rich history of the area and explore exhibits at Middleton Historical Museum and the Museum at the Depot. You can also learn all about mustard at the amazing National Mustard Museum and sample a variety of mustard before you purchase some to take home. Almost 6,000 different types of mustard from all 50 states and over 60 countries can be found here! After you get your mustard fix head down the street and check out the incredible Middleton Public Library. Outside of having an amazing selection of books and resources the library also has an extensive list of exciting events for people of all ages where you can learn a new skill and join clubs. If you're not sure exactly where to go or what to do then you can hop on the free Trolley and explore restaurants, shops, and cool points of interest along its convenient route. The trolley runs from April through October and is a wonderful way to get around Middleton without having to worry about parking and you just might discover something new along the way.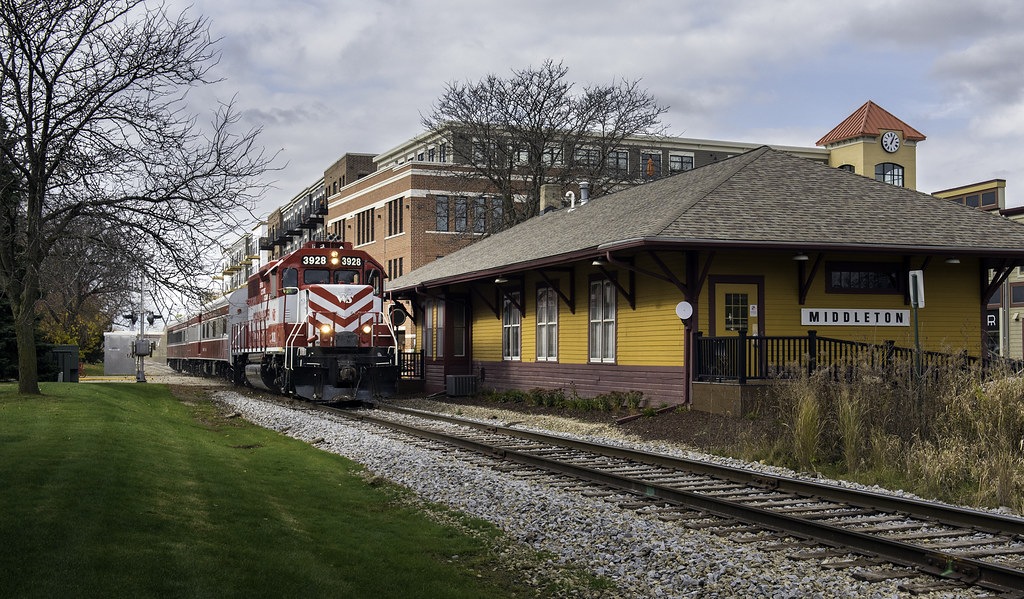 Energizing Fun For Everyone
Parks are plentiful in Middleton and provide opportunities for people to enjoy the benefits of getting outside and staying active. If the weather is cold enough some of the parks are flooded and made into ice rinks and open for everyone to enjoy, which is often during Wisconsin winters. However, during the warmer times of the year people can cool down at The Splash Pad at Lakeview Park and take advantage of the dog parks including a dog exercise park.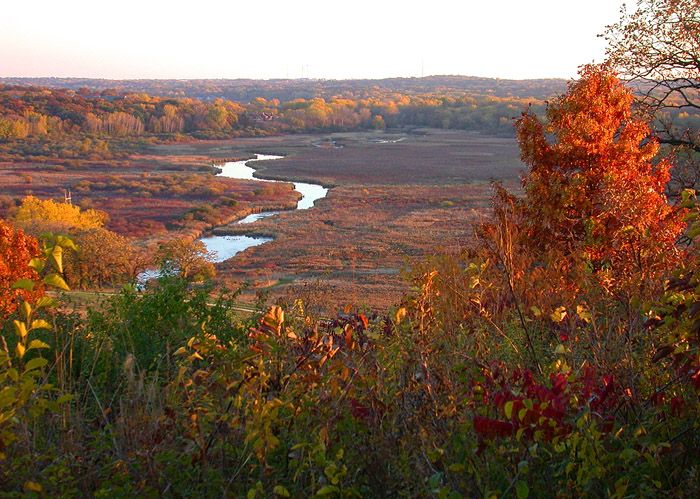 The fun in the outdoors can continue by exploring Pheasant Branch Conservancy, a 550-acre natural area with terrific trails and views of the beautiful flora and fauna on the unique landscape. Hiking, biking, and snowshoeing are some of the favorite and most popular activities to take place here. If you're interested in biking then you have to pedal over to Middleton Bike Park and test or develop your mountain biking skills. If golf is more your sport right next door you can enjoy 27 spectacular holes of golf at Pleasant View Golf Course, one of the best golf courses in the area. Make sure to go to Capitol Ice Arena and cheer on the Madison Capitols, a United States Hockey league team. The arena hosts hockey events for all ages and even offers open skates and private events. Middleton comes together as a community every August for the Good Neighbor Festival to enjoy live music, food, parades, crafts, and a 5k run/walk. Be sure to keep up on Capital Brewery's events calendar since they have a beer fest, live music, and special events all the time.
Shop 'Til You Drop
Greenway Station draws shoppers from all over due to its convenient location, ample parking, and variety of stores and restaurants. With over 60 stores you are sure to find exactly what you need and don't forget to enjoy a great meal from one of the many restaurants and get dessert at Cold Stone Creamery. Browse over even more shopping options by hopping on the free Trolley and see all that Middleton has to offer. Find fresh, local goodness every Thursday from 8 am to 1 pm at the Greenway Station Farmers' Market from May to October. Also, every Tuesday from 2:30 pm to 6 pm is the Downtown Middleton Farmers Market taking place from May to October as well and furthering the opportunities to buy local and browse what the community has to offer.
Business & Education
Middleton supports a strong and diverse business community that continues to grow. A handful of Dane County's largest employers call Middleton home for many reasons such as the continued investment in infrastructure and community amenities that make it a desirable place to live and work. Many jobs are provided by companies such as PPD (Pharmaceutical Product Development), UW Medical Foundation, Electronic Theatre Controls, Spectrum Brands, Springs Window Fashions, and American Girl to name a few. Businesses small to large thrive here across a broad spectrum of industries and attract a highly qualified workforce with higher education degrees. Families have confidence that their children will receive an excellent education when attending Middleton schools. The Middleton - Cross Plains Area School District has been the recipient of many awards and students perform better in standardized testing compared to other Wisconsin schools and nationwide. The district consists of six elementary schools, two middle schools, a high school, and a charter school which all offer fantastic opportunities for students to learn and grow both in the classroom and in extracurricular activities.
Don't Take Our Word For It
This bustling, charming city has captured both the hearts of locals and the attention of national rankings. It was voted the No 1 Best Place to Live in 2007 (also making the same list in 2011) by CNN Money Magazine for everything mentioned above, specifically the small-town charm, booming economy, and extensive parks and bike trails. The "Good Neighbor City" also has caught the attention of Livability making their Top 100 Best Small Towns in the nation in 2015. U.S. News Best High Schools Rankings listed Middleton High as No. 409 in the National Rankings, No. 10 in Wisconsin and No. 1 in Madison, WI Metro Area High Schools.
Find Your Home in The Good Neighbor City
Discover tranquility in your life when you choose to live here. You will enjoy exploring the parks, natural areas, and multi-use trails that showcase the beauty of the community and landscape in the area. There are endless possibilities for keeping you entertained from recreation, community events and a bustling downtown full of shopping and delicious eateries. There are many newly developed apartments in Middleton that offer amazing amenities at an affordable price. Find an apartment with a pool, fitness center, pet washing, stainless steel appliances, luxurious finishes, and so much more. People love renting in Middleton whether it is in the heart of downtown or away from the city in scenic and tranquil green spaces. Start searching today and discover your new home to become part of the Good Neighbor community.