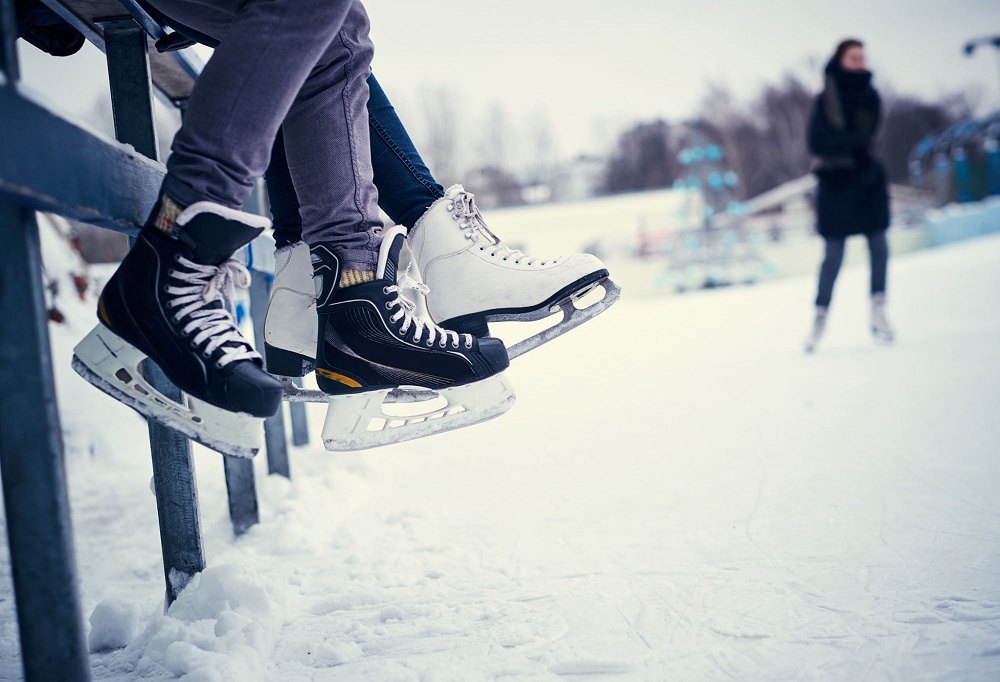 When you live in Wisconsin you are familiar with winter, it's cold and snowy. However, there are a ton of fun winter activities that become availble due to the snow and cold. Madison and the neighbouring communities do a wonderful job of hosting fun winter events and maintaining parks for winter recreation. Learn more about your favorite winter pastimes below or discover a new winter hobby.
Using the City of Madison link above you can view a map of seven different parks where trails are groomed for skiing. Four trails are free to use and three require a permit which can also be purchased in the link. The status of the trails are also shown and details about grooming, tips, and skier responsibilities are outlined. This includes the fact that dogs, horses, snowboards, motor vehicles, hiking, or snowshoeing are not allowed on groomed trails. Don't worry though, we have you covered on places you can go with your furry friend or strap on your snow shoes. (More cross-country skiing opportuinites can be found at Dane County Parks as well!)
Did you know that the origin of snowshoes most likely dates back about 4,000 years to Central Asia? They weren't made of durable and lightweight metals like modern snowshoes but still provided a way for people to walk and hunt in the winter. Finding a park to snowshoe in is super easy, the link above has 19! However, there are some rules to follow before you strap in and take off down the trail. Please don't snowshoe on groomed skiing trails or go off trail in a conservation park. For more Do's and Don'ts, maps, and rental information click here. Also, don't miss out on a candlelight snowshoe hike at Warner Park on January 22 from 6:00-8:00pm. This is a free event that provides guests snowshoes to borrow and there will even be a fire to warm up around. Snowshoeing is a great activity for people of all ages and skill levels so don't feel intimidated to try it. It's a blast!
All 13 ice rinks and lagoons shown on the map in the link above are free to use and don't require a reservation. Make sure to double check that a rink is open before lacing up your skates. Rentals can be purchased at Elver, Tenney and Vilas parks and some others offer free loaner skates. You can also attend a Groove & Glide event where you can skate under lights with music and games to play. Hockey equipment is also available to rent at certain locations if you have the skills to multitask on the ice.
Click above for a full schedule of fun winter events that runs through February 13th and includes Skate Cinema where you can ice skate while watching Space Jam: A New Legacy. (More winter recreation ideas and information for Dane County is also available here.) Enjoy the rest of Winter, maybe even have a snowball fight!