Madison, WI 4 Bedroom Dog Friendly 55+ Apartments
More About Madison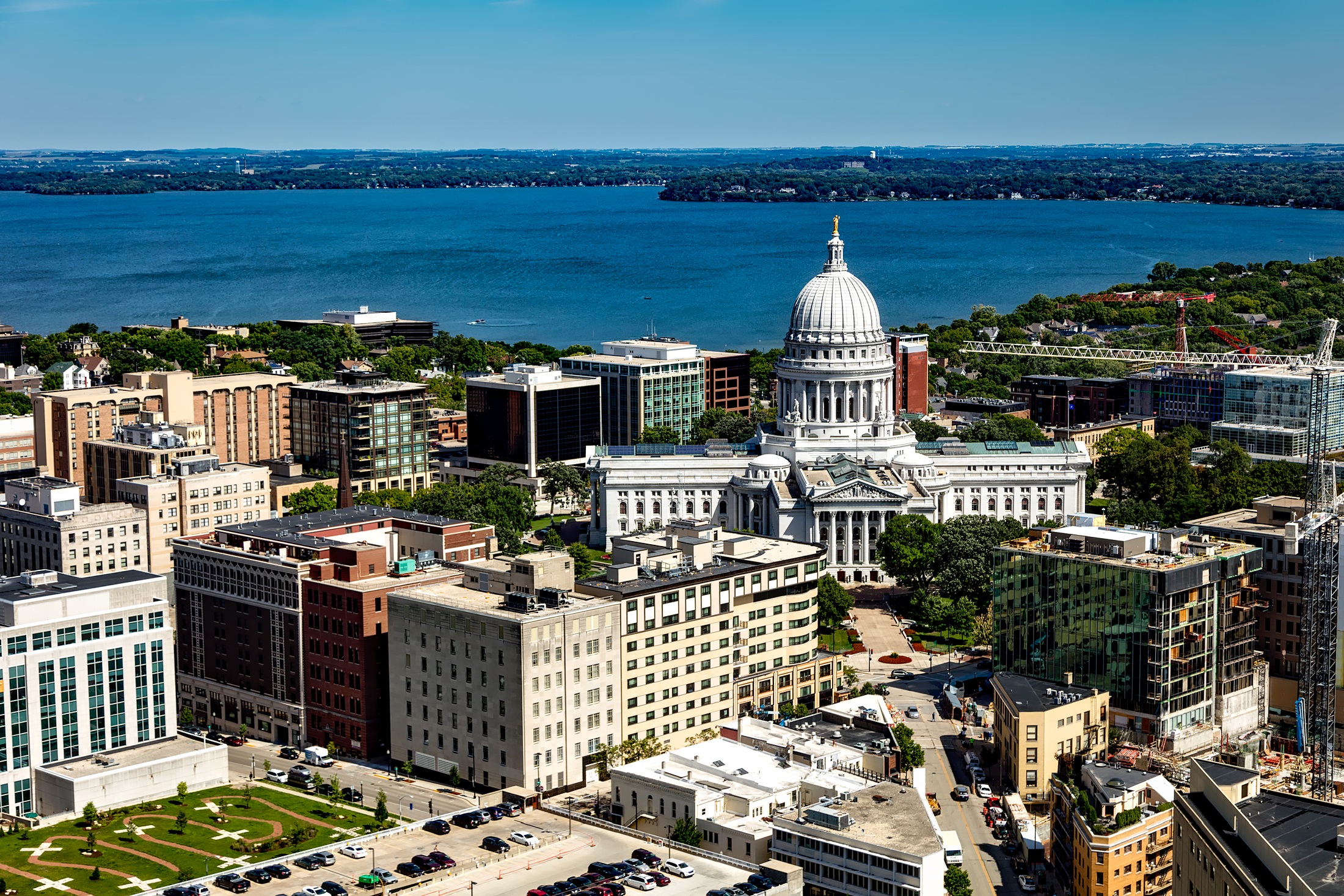 Madison, Wisconsin is beloved in the hearts of many, near and far, and call us a bit biased, but we think this community has so much to offer. As the capitol of the state of Wisconsin, with a booming university presence, the energy is nothing but thriving and unique. We've broken down all the need-to-know details about this great city for you to get excited as you make your next move!
Drinks & Dining
Though Madison is known for its cheese curds and bloodies, the buck doesn't stop there when it comes to exceptional (and affordable) eats. Madison actually prides itself on being able to put a midwestern spin on international cuisine, and you won't find yourself disappointed in your options. Stop on the square while downtown at the Old Fashioned for a fine selection of cocktails and beers, hang out at Great Dane for a craft brew, or check out some forward-thinking gastropub fare at Graze. If you're craving something else, try the ramen, russian dumplings, mexican cuisine, or well-known Italian restaurant that keeps the locals coming back for more.
Nightlife
With such a diverse group of people in Madison, there is no lack of nightlife options for those interested in cocktails, live music, comedy, dancing, and more. Start the night off by getting in some laughs at The Monkey Business Institute and enjoy dinner from Glass Nickel Pizza while the show goes on. If you're looking for some live music and drinks be sure to check out Le Tigre, The Knuckledown Saloon, The North Street Cabaret and concerts at the Alliant Energy Center. Madison also has numerous movie theaters and family-fun options such as mini golf, laser tag, trampoline park and arcades. The isthmus downtown area has fun and exciting things to do around every corner. Hop on the Trolley Pub and cruise down State Street and you're sure to be entertained. Hot spots downtown include the Comedy Club, Overture Center for the Arts, Majestic and The Orpheum Theater.
Something For Everyone
While Madison has a bustling nightlife, the opportunities are endless for families, day activities, and people with a spectrum of interests! If you're looking for some enjoyment while educating yourself, stroll through art exhibits at Madison Museum of Contemporary Art or the Chazen Museum of Art (both free) or discover rare rocks and fossils at the Madison Geology Museum. The Capitol sure is a site to see with opportunities to learn more about politics and history. Continue the learning outside by checking out Madison's Henry Vilas Zoo, one of the few admission-free, community-supported zoos across the country! If tropical plants, architecture, and gardens are more your thing, Olbrich Botanical Gardens features 16 acres of outdoor displays showcasing the beauty of Wisconsin. Get active and adventure to nearby state parks Governor Nelson State Park, Capital Springs State Recreation Area, and Lake Kegonsa State Park or the Madison chain of five lakes (Mendota, Monona, Wingra, Waubesa and Kegonsa) for boating, fishing or swimming. If you prefer a more urban setting simply stroll down State Street to eat and shop till your heart's content. Year-round entertainment is easily accessible for people with various interests. Attend a UW-Badger sporting event and celebrate with your fellow Badgers by tailgating at Camp Randall Stadium. Family friendly sporting events also include the Madison Mallards, Forward Madison and Madison Capitols. Free concerts and festivals are always happening that have a small town feel and big city appeal.
Madison's Farmers' Markets
The Dane County Farmer's Market on Capitol Square in Madison is the largest producer-only market in the United States, and is sure to win over your heart and your stomach. Thousands of people attend every year from about 6am - 2 pm on Saturdays from mid-April to mid-November to enjoy local produce, flowers, baked goods, fresh cheese curds, honey, and more from Wisconsin's farmers. Beyond the Dane County Farmer's Market, Madison is home to numerous other markets, ensuring you can find fresh produce, meat, flowers, and other goods whenever is best for your schedule. Whether you're looking for something specific on the Eastside, need something on a Wednesday, or only shop during the holiday season, Madison has something for you. Find a comprehensive market list here.
Shop 'Til You Drop
Okay, okay, there's a lot to do in Madison, but where can you find your groceries? Madison is abundant with both chain and local options for fresh foods, your favorite pizzas, and local goods. Hy-Vee, Woodman's, Trader Joes, and Pick n' Save will provide you with all the necessities, unless you prefer to frequent Madison's Target and/or Walmart locations. In addition to that, find local bread and meats from butchers and bakers, or fresh produce from the local farmer's market. Once you have groceries, satisfy your other needs by shopping at East Towne Mall, West Towne Mall, South Towne Mall, Hilldale, and State Street.
A City You Can Trust
Whether on or off campus, Madison has worked hard to provide well lit streets and sidewalks, secure entry to apartment buildings, and consistent watch from our police enforcement to ensure safety on the streets. A national report recently acknowledged Madison as the second-safest city in which to walk, and No 4 in overall safest cities. Though all cities will have crime, most of the reports come from small robberies or car thefts, which can hopefully be prevented by being proactive. Many people comment on Madison feeling like a small town and you'll feel safe renting here as well since it's fabulous for families and was listed as No 1 best city to raise a family.

Schools and Education
UW-Madison was recently named the 25th best university in the world. You can't find a college that has more fans, better tailgating, an incredible amount of Fortune CEOs, and some of the best research in the world. Add Bucky to the mix and you won't be happier with your decision to live and go to school in Madison, college football's greatest college town. Madison also offers Madison Area Technical College (MATC), Truax and Goodman South campuses, now known as Madison College in addition to Edgewood, and numerous other post-high school options to ensure success in your future. You will be able to find the perfect student-friendly off-campus apartment nearby. If your children are a bit younger, and you are looking for a great place to raise your family, look no further as Madison boasts exceptional education across the board
Don't Take Our Word For It!
Madison's growth isn't surprising when you factor in all it has to offer. Madison consistently ranks as one of the best places to live, with it ranking as No 3 in 2019. Beyond being this and one of the best places to live for recent college grads, you can't go wrong with moving to an apartment here. In addition to these accolades, Madison has recently been named as one of the best small cities in America, the 10th best city to live in for 20-somethings, 2nd best city for parks, and is number one in the hearts of a population of ~250k.

Best In Business
Not only will you want to live and play in Madison but you'll love to work here as well. Recently named No 1 for quality of life and industry diversity. Being Wisconsin's capitol, Madison offers many state jobs in a variety of fields. Other notable employers and industry leaders include UW Madison, Epic, Exact Sciences, American Family Insurance, TDS and many more. Included in a list of the top ten healthiest cities sitting at No 3, Madison's health care is top notch and provides numerous hospitals and medical clinics. In today's world, the field of STEM is rapidly growing and Madison is an outstanding market for this high demand industry that's becoming more and more paramount. Whether you're young and just starting out, a recent college graduate or looking to start a new career you'll be sure to find the perfect job and work-life balance due to Madison's high median salary and job growth paired with a low unemployment rate and cost of living.
Getting Around
Getting around Madison is incredibly easy. Though the city is spread out over 80 square miles, most of the excitement exists on the Isthmus between Lake Mendota and Lake Monona. You can bike, walk, Uber, Lyft, taxi, take any of the numerous Metro Transit buses, and find ample parking on each street or one of the many parking ramps should you choose to drive. The average commute time in Madison is less than 19 minutes, so you get the benefit of city life, with the commute of a small town. If your travels are taking you beyond the city limits or even outside of Wisconsin and beyond then you can take advantage of the nearby Amtrak stations and Dane County Regional Airport. Feel free to check out the always up-to-date informational airport guide.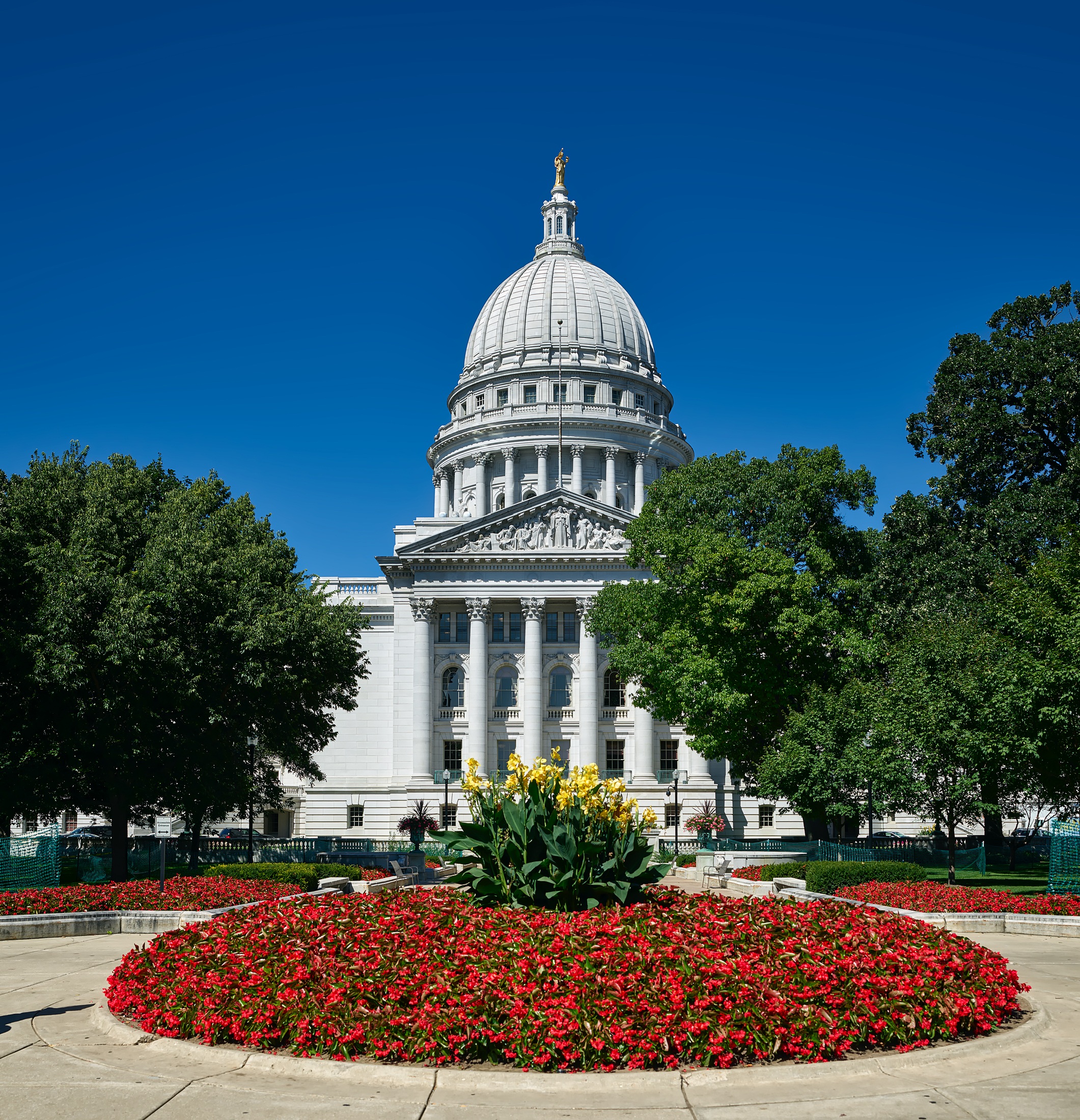 Won't You Be My Neighbor?
The city of Madison is home to almost 260,000 people, making it the second largest city in Wisconsin (behind Milwaukee), and also the fastest growing city in Wisconsin. The diverse population and communities offer safe havens for college students, young professionals, families, seniors, and everything in between, encouraging growth in the city and the surrounding areas. Due to the education options in Madison, the population is highly educated, and the city is finding that more and more college students stay in Madison looking for off campus housing to become young professionals and eventually grow families here. You'll find the rental properties mirror these demographics, as living options include everything from cheap studio apartments to multi-bedroom luxury living, townhomes, and more. Many apartments typically offer amenities including underground parking, fitness centers, pools, community rooms and many include pet friendly options for your furry friends! Madison came in at the No 1 best city for renters in 2018 so you are sure to find your next home that you'll love.

Future Outlook
Madison has an incredibly high quality of life, which has helped its population grow at a rapid rate versus other communities in the United States, averaging at a rate of 3% growth each year. This has made the rental market a bit competitive, but as more and more entrepreneurs want to get into property management, there are numerous options for those looking to rent in the area. That being said, start your search here early. Madison's vacancy rates typically sit at about 2%, while other cities would be ecstatic to have a vacancy rate of 5%. There are a lot of people who want to make Madison their home, and renting still provides a great option as home values (and costs to purchase) are increasing here at dramatic rates.