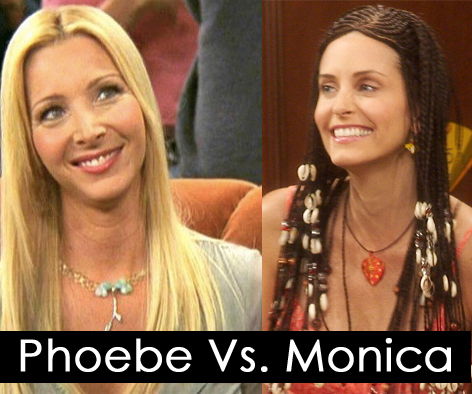 How great would it have been to have one of the Friends cast mates as your actual roommate? We delve into that very question and came up with a list of pro's and con's of living with Phoebe and Monica. Which one would you want as your next roommate? Phoebe or Monica?
Phoebe Pro's
Phoebe will have your baby for you.
You have a pretty good chance of getting a free back massage if you ask really nicely.
She can help you cast a love spell to get over your ex.
Monica Pro's
You have an in-house chef.
Chandler will probably be hanging around all the time. He is so hot!
Phoebe Con's
You will have to listen to her practice her "Smelly Cat" song over and over.
If Phoebe's twin comes over you will get so confused and run into your room crying. They are just SO identical.
She takes in stray pets a lot without getting them checked at the vet first.
Monica Con's
You will never be allowed to move anything in the apartment without getting yelled at.
You will probably gain weight from eating all the delicious food Monica cooks.
You will have to deal with being put in the middle of those awkward family squabbles since Ross will be hanging out with your crew.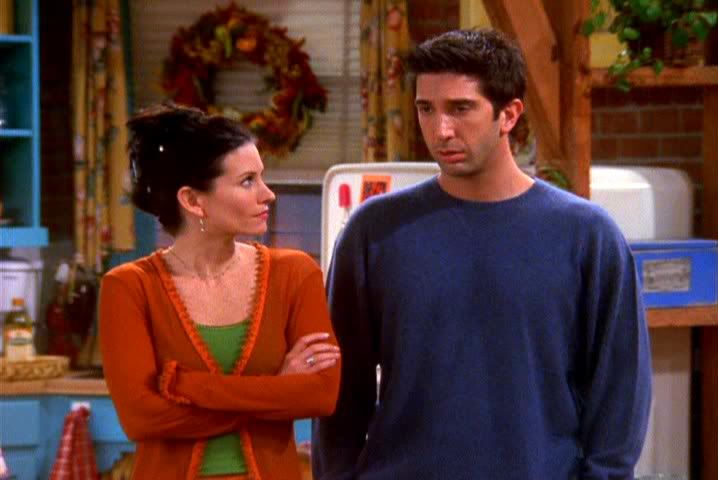 Well there you have it folks, now who would you choose to live with?